Stuck on ABD? Enlist in Dissertation Boot Camp
Attention dissertators! Is your funding clock ticking? Proposal deadline looming? Need "degree in hand by time of appointment"? Or just fed up with your own lack of progress? Whatever the situation, make your dreams of writing productivity come true by signing up for SU's antidote to chronic procrastination, the Winter Break Dissertation Boot Camp, to be held Friday, January 4, and Mon-Thurs, January 7-10 (location TBD). Provisions include:
At least 6 hours of dedicated, distraction-free writing time per day
On-site writing consultants, subject librarians and data services specialists
Optional workshops on dissertation-completion-related topics
"Mental Recharge Station" and "Zen Zone" de-stressing area
Lunch provided!
Coffee, tea and light refreshments available all day
Opportunities to form peer support groups and find writing buddies
Desktop and laptop computers and wifi available
PhD students in all programs and at all stages of the dissertation (including proposal-writing) are eligible.
How to apply? Be online at 9:00 a.m. EST on Monday, November 12, when this APPLICATION LINK becomes active. The first 30 applicants will then have 5 business days to submit a pre-camp self-assessment (which you will receive by email) and $10 refundable deposit to Master Sgt. Peg De Furia in the Graduate School, 304 Lyman Hall.
Is Boot Camp effective? The numbers don't lie: last year's campers gave the program an overall rating of 4.8 (5.0) and rated the "probability of recommending Dissertation Boot Camp to others" at 4.9 (5.0).
Questions may be directed to Master Sgt. Peg (x4646; mldefuri@syr.edu). The Dissertation Boot Camp is co-sponsored by the Graduate School and the GSO.
__________________________________________________________________________

Two Workshops by STEM Career Expert Josh Henkin, Nov. 15
On Thursday, November 15, STEM career expert Josh Henkin will visit campus to deliver two workshops for graduate students. Henkin holds a PhD in Biology from the University of Vermont. After years of successfully mentoring science, technology, engineering and math (STEM) job seekers, he founded STEM Career Services, a career coaching company aimed at helping STEM graduates launch and sustain careers outside of academia, in 2014.
The workshops will be held in Hall of Languages 500, as follows:
10:00 a.m.–12:00 p.m. "Which Career is Right for You? Design Thinking and Career Planning for STEM Graduates"  Henkin will guide participants through an exploration of the vast array of career options available. Attendees will learn how to take a strategic approach to building career skills and networking, as early as possible during their academic training, to enhance and build a professional reputation. This workshop will also introduce the principles of Design Thinking and apply them to career development. Attendees will go through exercises to broaden their perspectives on career choices, learn which skills are needed to get the jobs they seek, and understand how to develop those skills during their academic training.
2:00–5:00 p.m.  "Elevator Pitch 2.0 – Cultivating Conversations and Building Professional Relationships"   This workshop will cover the basics of an elevator pitch, essentials for building long-term relationships (including advice for those who cringe at networking events), tips for maintaining professional relationships, the principles of storytelling, and the importance of using storytelling to build relationships while networking or at a job interview. Henkin will emphasize the difference between a "connection" and a "relationship": a connection won't stick their neck out on the line and offer you a job or refer you to a colleague, but someone you have a relationship with will. Attendees will learn how they can quickly establish a relationship with a new person and show them why it's important to remain connected.
Refreshments served at both events. These workshops are co-sponsored by the EMPOWER program and the Graduate School.
__________________________________________________________________________

Take Pride in Your Work as a TA? Apply to be a Teaching Mentor
The Graduate School invites current and former Teaching Assistants to apply for the position of Teaching Mentor. The designation of Teaching Mentor signifies excellence in both teaching and graduate study and constitutes a notable academic and professional honor. We seek Teaching Mentors with a range of disciplinary backgrounds; fair representation in terms of nationality and gender is also important.
The responsibility of Teaching Mentors is to serve as the core instructional staff during the August Teaching Assistant Orientation Program. Teaching Mentors serve as session planners and presenters as well as small-group leaders and mentors to the University's approximately 300 new TAs. All interested Teaching Assistants are encouraged to attend one of the informational meetings listed below to learn more about this paid position. No pre-registration for these information sessions is necessary. Sessions will be held as follows:
Wednesday, November 28, 2018, 2:00 – 3:00 p.m., 114 Lyman Hall
Wednesday, January 16, 2019, 10:00 – 11:00 a.m., 228 Lyman Hall
Friday, January 18, 2019, 1:00 – 2:00 p.m., 229 Lyman Hall
Wednesday, January 23, 2019, 11:30 a.m. – 12:30 p.m., 228 Lyman Hall
Monday, January 28, 2019, 10:30 – 11:30 a.m., 227 Lyman Hall
Applicants must be available to attend the following training and TA Orientation days:
Friday, April 12, 2019, 12:30 – 2:00 p.m. in 132 Lyman Hall
Thursday, August 8, 2019 through Friday, August 16, 2019
If you have any questions, please feel free to contact Shawn Loner (x3431; scloner@syr.edu) in the Graduate School, 304 Lyman Hall. View more information on the Teaching Mentor application webpage.
__________________________________________________________________________

English Conversation Partners for International Grads
International graduate students who would like to practice conversational English in a relaxed, informal setting are invited to make use of the Graduate School's English Conversation Partner service. All international grad students, not just those with TA appointments, are eligible. Use the online conversation partner request form to set up weekly, hour-long meetings with a fellow SU student who is a native or near-native English speaker.
Whatever your language goals — to improve your pronunciation, vocabulary, comprehension of English as spoken by Americans, or simply your comfort level in engaging in casual discussions — an English conversation partner can assist. It is also a great chance to ask questions and get an insider's perspective on American culture and norms. The service is free but capacity is limited. Questions can be directed to Peg De Furia in the Graduate School (mldefuri@syr.edu).
__________________________________________________________________________

Seeking Nominations for Excellence in Graduate Education Awards
Is there an outstanding professor you would like to honor? Let us know! The Graduate School is now accepting nominations for the annual Excellence in Graduate Education (EGE) Faculty Recognition Award, designed to honor exceptional graduate educators here at SU. Awards will be made on the basis of the nominees' mentorship, graduate-level teaching, career advisement, and advocacy efforts on behalf of grad students.
See the EGE web page for complete information about eligibility requirements and the nomination and selection processes. Only one faculty member from each department can win the award in a given year, so please consult with your department chair regarding prospective nominations.
Send nomination materials to Dina Ioannidis (kioannid@syr.edu) in 304 Lyman Hall by Wednesday, February 13, 2019. Questions? Contact Peg De Furia (x4646; mldefuri@syr.edu) in the Graduate School.
__________________________________________________________________________

Public Humanities Fellowships for 2019–20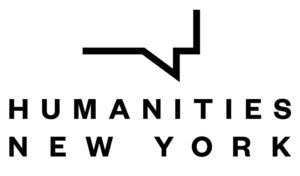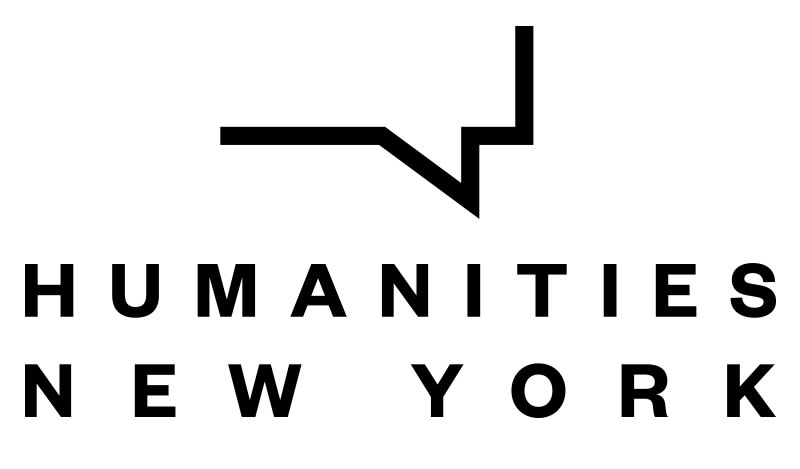 Humanities in Practice: What does it mean to do public humanities? How might your graduate work relate to the broader community outside academia? Do you want to work with area non-profit organizations and find ways to utilize your graduate student skillsets?
The Benefits:
One-Year Fellowship: August 2019 – June 2020
Two-day orientation on August 19-20, 2019 in New York City (all expenses paid)
Fellowship stipend of $8,000 plus $500 travel & research stipend
Receive training in methods & approaches to public humanities (all expenses paid)
Develop a public project related to your own scholarship
Partner with a community organization
At Syracuse University, the program is open to graduate students pursuing a PhD in Anthropology, Composition & Cultural Rhetoric, English, Geography, History, Philosophy, Religion, Sociology, Cultural Foundations of Education, or Literacy in Education. It is also open to graduate students pursuing an MFA in Creative Writing or in VPA (3-year MFA programs only).
This fellowship is supported by a grant from The Andrew W. Mellon Foundation in partnership with Humanities New York.
There will be an information session for applying for New York Public Humanities Graduate Fellowships for 2019-20 on December 7, 2018, 10:30–11:45 AM in 304 Tolley Humanities Building.
The application deadline is Friday, February 15, 2019. For more information or to apply, visit our website. For questions, please contact Aimee Germain at aagermai@syr.edu or 315.443.8685.
________________________________________________________________________

2019 Outstanding TA Award Nominations
The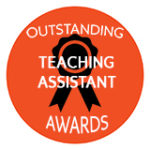 Graduate School is pleased to announce the 32nd annual awards program recognizing Outstanding Teaching Assistants. This program was instituted to recognize TAs who have made distinguished contributions to Syracuse University by demonstrating excellence as primary instructors, lab or studio instructors, discussion/recitation section leaders, or assistants to faculty members for high-enrollment courses. Nominations for the OTA are put forward by the departments and programs, so if you would like to be considered, please inquire with your department or graduate program regarding the nomination process. The nomination deadline is Friday, January 25, 2019.
TAs receiving nominations are required to submit a teaching portfolio. To facilitate this process, the Graduate School Programs office will hold two portfolio information sessions in 228 Lyman Hall:
Wednesday, February 6, 2019  10:00-11:00 a.m.
Friday, February 8, 2019 2:30-3:30 p.m.
Online portfolios (e.g., in WordPress) are encouraged. Nominees submitting hard-copy portfolios are required to provide a supplemental PDF of the entire document.
Portfolios must be submitted to the Graduate School by Friday, February 22, 2019. If you have questions about the TA Award process, please contact the Graduate School Programs office at 443-3458 or stop by 304 Lyman Hall. Information is also available on the Outstanding TA call for nominations webpage.
__________________________________________________________________________

Interfaith Dialogue Dinner: Facts, Faith, Politics
As part of the ongoing series, "Common and Diverse Ground: Raising Consciousnesses by Acknowledging the 'Hidden' Things that Divide Us," the Disability Cultural Center (DCC) and Hendricks Chapel invite all graduate students to an Interfaith Dialogue Dinner. The broad theme of discussion will be: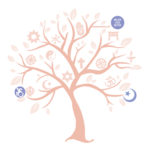 Facts, Faith, Politics
Tuesday, November 27
7:00-9:00 p.m.
Peter Graham Scholarly Commons
Room 114 Bird Library
This two-hour gathering will include a shared meal, facilitated dialogue, and two mindful meditations (at beginning and end). Session will be co-facilitated by chaplains, faculty, staff, and students.
This ongoing series is cosponsored by the Disability Cultural Center (DCC) and Hendricks Chapel.  American Sign Language (ASL) interpretation and inclusive food will be provided. Requests for accommodations or food queries should be made by November 20, 2018, by contacting sudcc@syr.edu.