Zhang Wins Three Minute Thesis (3MT®)
Graduate student Ying Zhang, a Ph.D. student in Human Development and Family Science, took home the 2019 Syracuse University Three Minute Thesis title, winning Bracket 1 of the competition on February 21 and then prevailing over Bracket 2 winner Ashley O'Mara (English) in the finals on February 26. The contest challenges grad students to explain the nature, significance, and inherent interest of their research, in language accessible to non-specialists, in just three m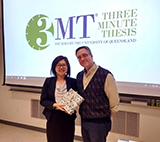 inutes. This year's event drew contestants from 8 SU schools and colleges. People's Choice awards went to Emily Ripka (Chemistry), Jason Markins (Writing Studies, Rhetoric, and Composition), and Alexandros Morntountak (Public Communications). Judging the two brackets and finals were Profs. Kal Alston (Cultural Foundations of Education), Amanda Brown (Languages, Literatures and Linguistics), and Steven Sawyer (iSchool); and Drs. Martha Diede (Center for Teaching and Learning Excellence), Dan Olson-Bang (Graduate School), and Derek Crowe (Biomedical Genetics, University of Rochester).
Ying's dissertation is entitled "Father Involvement, Relationship Quality, and Maternal Postpartum Depression." Video of her winning performance is featured on the Graduate School's YouTube channel. Next up for Ying is a showdown with the Three Minute Thesis winners from other ACC schools in Washington, DC, in late April. Congratulations to Ying and all participants in the Three Minute Thesis competition.
Data Visualization 101 with Erin Waldron, March 22
On Friday, March 22, the Graduate School welcomes back to campus Erin Waldron, founder of the consultancy Data Dozen, for a data vis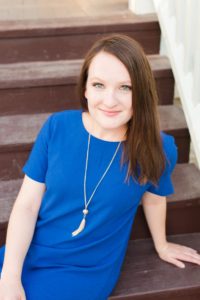 ualization workshop, 1-4 p.m. in Falk 104 (McNaughton Hall). Developed around the Tableau platform, Data Visualization 101 is a bootcamp built for graduate students in any and all disciplines. Even those with no experience working with data can learn to develop and leverage data visualization skills that will add new dimensions to their work as researchers in graduate school and beyond.
Graduate students may register for the workshop via Handshake. Please email opcd@syr.edu with any accommodation requests.
Career Webinars for Master's Students
The Office of Professional and Career Development is launching a job search-related webinar series for master's students. Upcoming topics include:
Click the links above for event details and instructions for joining the webinars.
Graduate students can request one-on-one appointments with OPCD career professionals via Handshake. The office also holds drop-in hours on Mondays and Tuesdays, 2-4:30 p.m. in 304 Lyman Hall.
Office of Sponsored Programs Awareness Schedule
The Office of Sponsored Programs (OSP) is offering a lineup this semester designed to inform faculty, staff, graduate students and postdocs who engage in or support externally sponsored research or scholarly projects at Syracuse University. Sessions include: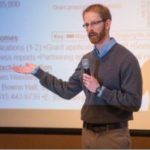 Writing Successful NIH Grant Applications: Introduction to NRSAs (F) and Career Development (K) Awards
March 6, 10:30 am–12 pm, 312 Lyman Hall
What Do Companies Want? A Panel Discussion about Working with Industry
March 20, 10:30 am–12 pm, 312 Lyman Hall
Changes to the Common Rule
April 4, 10:30 am–12 pm, 312 Lyman Hall
Export Controls in a University Setting
April 10, 10:30 am–12 pm, 312 Lyman Hall
A Review of NIH and NSF Public Access Policies and Updates to Other Federal Agencies
TBD
Writing Workshop on Classification in the Humanities

The technologies and practices of classification are pervasive across humanistic disciplines. Not only do humanities scholars rely upon systems of classification—for example in archival work—but categories such as race, religion, disease, and occupation powerfully structure the human and cultural phenomena that humanities scholars aim to study.
Graduate students and postdoctoral scholars are invited to submit abstracts for an interdisciplinary writing workshop focused on classification in the humanities. The disciplinary scope of the workshop is open and may include history, anthropology, art, literature, area studies, science and technology studies (STS), and other fields. Abstracts of 150 words or less, and any questions, should be sent to classification.in.humanities@gmail.com by March 15, 2019.
Scholars whose abstracts are accepted to the workshop will be expected to submit a full paper of no more than 10,000 words (excluding footnotes and references) by May 1. The workshop will be held May 8 on the Cornell University campus. Participation in the workshop will entail reading the papers of other workshop participants in advance, and offering constructive feedback during the meeting. Papers will not be circulated beyond the workshop without the permission of the authors.
The workshop is organized by a Brett de Bary Interdisciplinary Writing Group and sponsored by the Society for the Humanities at Cornell. It may lead to a Central New York Humanities Corridor Initiative; scholars from the corridor schools (including Syracuse University) are particularly encouraged to apply.