Dissertation Boot Camp Returns, January 3-9
Is your funding clock ticking? Do you need "degree in hand by time of appointment"? Or just fed up with your own lack of progress? Whatever the case, make your dreams of writing productivity come true by signing up for Syracuse University's antidote to chronic procrastination, the Winter Break Dissertation Boot Camp, to be held Friday, January 3, and Mon-Thurs, January 6-9, in Bird Library. Provisions include:
At least 6 hours of dedicated, distraction-free writing time per day
On-site writing consultants, subject librarians and data services specialists
Optional workshops
"Mental Recharge Station" and "Zen Zone" de-stressing area
Lunch provided!
Coffee, tea and light refreshments available all day
Opportunities to form peer support groups and find writing buddies
Desktop and laptop computers and Wi-Fi available
PhD students in all programs and at all stages of the dissertation (including proposal-writing) are eligible. Please note that you may participate in Dissertation Boot Camp a maximum of three times.
To apply, be online at 9:00 a.m. EST on Monday, November 11, when this APPLICATION LINK becomes active. The first 30 applicants will then have 5 business days to submit a pre-camp self-assessment (which you will receive by email) and $10 refundable deposit to Master Sgt. Peg De Furia in the Graduate School, 304-P Lyman Hall. Applicants not among the first 30 will be notified of their status on the wait list.
Questions may be directed to Master Sgt. Peg (315-443-4646; mldefuri@syr.edu). The Dissertation Boot Camp is co-sponsored by the Graduate School and the GSO.
______________________________________________________________________
Humanities Center Dissertation Fellowships

Humanities Center Dissertation Fellowships are one-year awards with a stipend and benefits comparable to fellowships offered by the College of Arts and Sciences. In addition, Dissertation Fellows will be awarded $1,700 in funds to support their research and will have access to shared workspace in the Tolley Humanities Building, desktop computers, and printing/copying privileges while in residence.
In 2020-2021, two fellowships will be awarded to students who have reached candidacy and are entering their final year of completing dissertations in an eligible Ph.D. program in the college (English, philosophy, religion, or writing studies, rhetoric and composition). The dissertation or project must show evidence of strong humanities content and methods and contribute to advancing one of the eligible areas of study within the Humanities.
Applications for 2020-21 Dissertation Fellowships are due by 12 pm on Friday, Feb. 7, 2020. See complete details and download the application from the forms page at humcenter.syr.edu.
______________________________________________________________________
Next-Level Research Event, Nov. 9

As part of the Graduate Research Roundtable series, Syracuse University Libraries is hosting a workshop and discussion on Next-Level Research, Saturday, Nov. 9, 10:30 a.m.-3 p.m. in 004 Bird Library. Spend a Saturday with Syracuse University librarians, learning strategies to enhance your research. You'll share ideas with other graduate students in a similar phase of research, and come away with concrete steps you can use to improve your dissertation or thesis. Lunch and snacks will be provided courtesy of the Graduate Student Organization.
The event is intended for graduate students in the research phase of their dissertation or thesis. Attendees must have a research project to work on during the event. Registration is limited to 30 participants. Please contact Emily Hart (ekhart@syr.edu) with any questions.
______________________________________________________________________
Apply to be a Teaching Mentor

The Graduate School invites current and former teaching assistants (TAs) to apply for the position of teaching mentor. The designation of teaching mentor signifies excellence in both teaching and graduate study and constitutes a notable academic and professional honor. We seek teaching mentors with a range of disciplinary backgrounds; fair representation in terms of nationality and gender is also important.
The responsibility of teaching mentors is to serve as the core instructional staff during the August Teaching Assistant Orientation Program. Teaching mentors serve as session planners and presenters as well as small-group leaders and mentors to the University's approximately 300 new TAs. Interested TAs can learn more about this paid position at the Teaching Mentor information session, Wednesday, Nov. 20, 1-2 p.m. in 114 Lyman Hall. Additional sessions will be scheduled for early in the Spring semester.
Applicants must be available to attend the following training and TA Orientation days:
Friday, April 10, 2020, 12:30–2 p.m. in 132 Lyman Hall
Thursday, August 13, 2020 through Friday, August 21, 2020
Application information is available online. Please contact Shawn Loner (315-443-3431; scloner@syr.edu) in the Graduate School, 304 Lyman Hall, with questions.
______________________________________________________________________
Wellness Workshops for Grad Students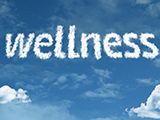 The Graduate School is hosting stress management workshops in November. Learn how to balance the demands and challenges of graduate school and postdoctoral training. The workshops will provide tailored education and strategies for dealing with the stress that accompanies making progress with research, coursework, teaching, and other responsibilities. Shannon Sweeney, Licensed Clinical Psychologist, will discuss how to recognize stress responses, cognitive-behavioral skills to reframe stress, relaxation techniques, and strategies to improve your sleep.
The workshop for PhDs and postdocs is Wednesday, Nov. 6, 5-7 p.m. in 312 Lyman Hall. The Master's student workshop is Tuesday, Nov. 12, 5-7 p.m. in 228 Lyman Hall; please register ahead of time as space is limited.
______________________________________________________________________
Nominations for Excellence in Graduate Education Awards

The Graduate School is now accepting nominations for the annual Excellence in Graduate Education (EGE) Faculty Recognition Award, designed to honor exceptional graduate educators here at Syracuse University. Awards will be made on the basis of the nominees' mentorship, graduate-level teaching, career advisement and advocacy efforts on behalf of graduate students.
See the EGE web page for complete information about eligibility requirements and the nomination and selection processes. Only one faculty member from each department can win the award in a given year, so please consult with your department chair regarding prospective nominations.
Send nomination materials to Dina Ioannidis (kioannid@syr.edu) in 304 Lyman Hall by Wednesday, February 12, 2020. Questions regarding the award and selection process can be directed to Peg De Furia (315-443-4646; mldefuri@syr.edu) in the Graduate School.
______________________________________________________________________
Interfaith Dialogue: The Surprising Global Legacy of Anne Frank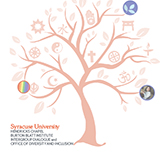 The second and final session of the Interfaith Dialogue Dinner Series this semester will be "The Surprising Global Legacy of Anne Frank" on Monday, Nov. 11. Gillian Walnes Perry, co-founder and honorary vice president of the Anne Frank Trust UK and author of The Legacy of Anne Frank will be the dialogue co-facilitator.
The evening is co-sponsored by Syracuse Hillel and will take place at the Winnick Hillel Center for Jewish Life at 102 Walnut Pl. Dinner will begin at 5:30 p.m. and the dialogue will take place from 6 to 8 p.m. Inclusive food options and American Sign Language interpretation will be available.
For more information, visit the SU Events Calendar posting. To request accommodations, contact Bonnie Shoultz at bshoultz@syr.edu.
______________________________________________________________________
Public Humanities Fellowships for 2020-21

Humanities in Practice: What does it mean to do public humanities? How might your graduate work relate to the broader community outside academia? Do you want to work with area non-profit organizations and find ways to utilize your graduate student skillsets?
The Gist:
One-year fellowship from August 2020 to June 2021
Training in methods and approaches of public humanities
Development of a public project related to your own scholarship
Partnership with a community organization
Stipend of $8,000, plus a $500 professional development fund
The possibility for up to $2,000 in seed funding for Fellows' projects
Can be combined with other funding sources
Want to learn more? Attend the information session on Friday, Jan. 24, 2020, 9:30-11:30am in the 304 Tolley Humanities Building. Current and former fellows will be in attendance. A light breakfast and refreshments will be provided.
At Syracuse University, the program is open to graduate students pursuing graduate degrees in humanities fields broadly defined, including a Ph.D. in anthropology, composition & cultural rhetoric, English, geography, history, philosophy, religion, sociology, cultural foundations of education, or literacy in education. It is also open to graduate students pursuing an MFA in creative writing or in Visual and Performing Arts (3-year MFA programs only).
This fellowship is supported by a grant from The Andrew W. Mellon Foundation in partnership with Humanities New York. The application deadline is Monday, Feb. 17, 2020. Application information is available online. Please contact Aimee Germain (aagermai@syr.edu; 315-443-8685) with questions.
______________________________________________________________________
2020 Outstanding Teaching Assistant Award Nominations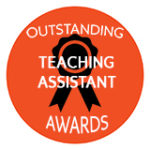 The Graduate School is pleased to announce the 33rd annual awards program recognizing Outstanding Teaching Assistants. This award recognizes graduate students who have made distinguished contributions to Syracuse University in the TA role, whether as primary instructors, lab or studio instructors, discussion/recitation section leaders, or assistants to faculty members for high-enrollment courses. Nominations for the award are put forward by the departments and programs, so if you would like to be considered, please inquire with your department or graduate program regarding the process. The nomination deadline is Friday, Jan. 24, 2020.
TAs receiving nominations will be required to submit a teaching portfolio to the Graduate School by Friday, Feb. 21, 2020. If you have questions about the Outstanding TA Award, please contact Shawn Loner (scloner@syr.edu; 315-443-3431) in the Graduate School or stop by 304 Lyman Hall. Additional information about the nomination and application processes is available online.