3-Minute Thesis® Competition Coming in February


Do you think people ought to have greater knowledge and a higher opinion of your research? For the fifth year running, the Graduate School and GSO present your opportunity to tell them why: the all-university 3-Minute Thesis competition.
3-Minute Thesis is a research communication competition developed by the University of Queensland, Australia. It challenges graduate students in all research programs to present a compelling oration on their thesis and its significance in just three minutes, in language appropriate to a non-specialist audience. Think "mini TED Talk" – but only one static projected image (e.g., PPT slide) is allowed, with no audio or moving video. A multidisciplinary faculty panel will judge contestants on their ability to convey the nature, importance, and inherent interest of their research, with a strict 3-minute time limit. This year's competition will take place:
Friday, February 23
5:30-7:00 pm
Slocum Hall 214
If necessary, a second bracket will be held Monday, February 26, 4:30-6:00 pm in Newhouse 3-141 (Halmi Screening Room).
The winner takes home a Lenovo Yoga 920 2-in-1 laptop (value $1,200), while audience members bestow a "People's Choice" award. All contestants come out of it with a killer elevator pitch and confidence in their ability to communicate the value of their research to funders or employers in academic, industrial, governmental, and non-profit settings.
What does it take to win? Video of the previous four winners is available online, as well as superior performances from around the globe. The TED Talk you've been composing in your head deserves a public viewing. Take a deep breath, click the following link, and sign up for the Three-Minute Thesis by the February 2 registration deadline!
_________________________________________________________________________________
Public Humanities Fellowships for 2018-19

What does it mean to do public humanities? How might your graduate work relate to the broader community outside academia? Do you want to work with area non-profit organizations and find ways to utilize your graduate student skillsets?
This year-long fellowship involves a combination of training in the methods and approaches of the public humanities and the development of a public project related to your own scholarship in partnership with a community organization. At Syracuse University, the program is open to graduate students pursuing a PhD in Anthropology, Composition & Cultural Rhetoric, English, Geography, History, Philosophy, Religion, Sociology, Cultural Foundations of Education, or Literacy Education. It is also open to graduate students pursuing an MFA in Creative Writing or in VPA (3-year MFA programs only).
The fellowship duration is August 2018 to June 2019, and the stipend is $8,000, plus $500 toward travel and research. This fellowship can be combined with other funding sources and is supported by a grant from The Andrew W. Mellon Foundation in partnership with Humanities New York.
The application deadline is Friday, February 16, 2018. More information and application instructions available online. Please contact Aimee Germain (aagermai@syr.edu; 315-443-8685) with any questions.
_________________________________________________________________________________
Join the GSO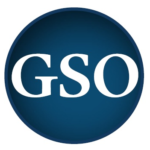 The Graduate Student Organization (GSO) will hold a Senate Meeting on January 24, 2018 at 5:30 PM in Life Sciences 105. At this meeting, we will be electing 3 At-Large Senators and 3 University Senators. Any enrolled graduate student can serve as one of these two senators, so if you are interested in the position we encourage you to attend the meeting! If you are interested in one of these positions, you should come to our meeting and nominate yourself for the position. At that time, we will ask for a brief introduction, allow for a few questions from the Senate, and then the Senate will vote.
*At-Large Senator: GSO members may fill At-Large Senator seats from any degree-granting unit and there is no limit to the number of at-large positions that can be filled by a single degree-granting unit. These positions are elected positions, and are voted on by the Senate. At-Large Senators are expected to attend monthly GSO Senate Meetings and serve on a GSO committee.
*University Senator: The University Senate is the academic governing body of the University and is made up of faculty, students, staff, and administration members. Most of its work is done by seventeen standing committees, which report to the full Senate at least once a year. University Senators are expected to attend monthly University Senate meetings, monthly GSO Business Meetings, and serve on a University Senate Committee. For more information about the University Senate, visit: universitysenate.syr.edu.
_________________________________________________________________________________
Get Your Portfolio Ready!
The Graduate School Programs office is offering an interactive workshop designed for all graduate students with an interest in constructing, improving, or beginning to gather materials for a Teaching Portfolio. The session will be held on Wednesday, January 24, 5:30–6:45 p.m. in Lyman Hall 132. No RSVP is required.
_________________________________________________________________________________

 University Joins National Center for Faculty Development and Diversity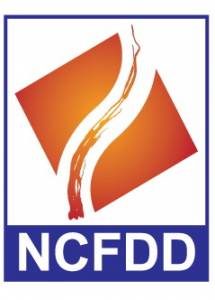 As part of the University's ongoing efforts to provide a variety of opportunities for all graduate students to develop professionally, Syracuse University has established an institutional membership with the National Center for Faculty Development and Diversity (NCFDD).  Our partnership with NCFDD complements existing structured opportunities for professional development on campus, and enhances the informal support you already receive from your own network of advisors, mentors and peers.
The NCFDD is an independent, online professional development center dedicated to supporting academics in achieving success throughout their careers. Because of our Institutional Membership, all faculty, postdocs, and graduate students at the University have access to the following member resources at no cost:
Weekly Monday Motivator
Monthly Core Curriculum Webinars
Monthly Guest Expert Webinars
Access to Multi-Week Courses
A private Discussion Forum for peer mentoring & problem solving
Monthly check-ins with online peers you select, matched to your career stage, if desired
Moderated writing challenges, including an online version of a dissertation writing "camp"
Access to the Member Library that includes past webinar materials, referrals, and readings
To take advantage of this opportunity, you can activate your confidential, personal membership by completing the following steps:
Go to http://www.FacultyDiversity.org/Join. Choose "Syracuse University"
Click, "Activate my Membership"
Enter information for your profile, being sure to use your institutional email address (i.e. [YourNetID]@syr.edu) to expedite your registration. You must use your "@syr.edu" email address to access resources under the University's membership.
You will receive a welcome e-mail within 1-2 business days confirming that the account is approved and active.
The resources available through the NCFDD can be powerful tools for success in your graduate program and in the academic job search. If you have any questions or comments, please contact Glenn Wright, Director of Graduate School Programs, at glwright@syr.edu. Technical questions should be directed to the please NCFDD at membership@FacultyDiversity.org.
_________________________________________________________________________________
Impending Deadlines
January 26 — Outstanding TA nomination
February 2 — Teaching Mentor applications
February 2 — Register for 3-Minute Thesis
February 14 — Excellence in Graduate Education nominations
February 16 — Public Humanities Fellowship applications
_________________________________________________________________________________