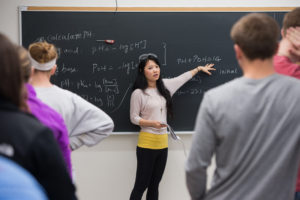 The Office of Professional and Career Development offers many avenues to hone your teaching expertise: the Certificate in University Teaching (CUT), the Teaching Mentor program, and language assistance for international TAs. The Future Professoriate Program (FPP) will give you experience in crafting teaching materials and offers seminars on relevant aspects of life in the professoriate.
Events 
Future workshops will be announced.
For more information on events in the Graduate School, visit the calendar.
Programs