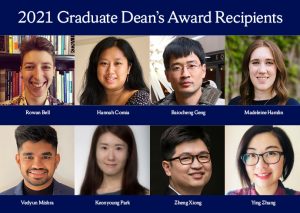 Eight graduate students have been selected to receive the Graduate Dean's Award for Excellence in Research and Creative Work. The award recipients represent a broad array of disciplines and were selected based on students' outstanding accomplishments in research and creative work, as well as the quality and impact of proposed presentations.
---
Allie Westbrook, an audio arts student, talks about her transition from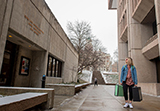 undergraduate to graduate studies amid a year unlike any other. She graduated with a B.M. in sound recording technology in May 2020 and was a Remembrance Scholar. Like many students, 2020 left her searching for closure and second chances.
---
Pivoting To Meet Graduate Students Where They Are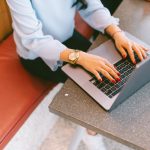 In a typical year, the Graduate School's Professional and Career Development staff would hold over 1,500 appointments with students, invite nationally recognized speakers, conduct workshops and meet students in classrooms across campus, all face to face. But this past year has been anything but typical. As with other areas of the university, the Professional and Career Development team pivoted to continue serving students virtually from many backgrounds and in many different disciplines. What has resulted from this pivot has been a complete reevaluation of how the team reaches students, with new channels that will continue long after the pandemic has ended.
Some of these innovations have started as simple accidents, such as when a recording of a webinar did not include video. Syracuse University Gradcast was born when Tracy Bauer, G'15, Graduate Career Development Specialist, decided to post the recording without video. Over fifty episodes and 6,000 downloads later, Gradcast has become a staple of the Graduate School's outreach to students. Recognizing the increasing popularity of "challengers,"—time-limited ways of learning skills—the Graduate School has also found the format to be especially helpful. So far, hundreds of students have participated in the challenges, which cover topics such as dissertation completion, resumes and cover letter writing, career exploration, and many others. Far from coping with the challenges of remote learning, these innovations have allowed students to access support and resources from their kitchen tables and across the world.
As we all look forward to an in-person school year to come, the Graduate School plans to continue the development of services tailored to a world that is more online than ever before, while also eagerly anticipating the return of students to the Graduate School's offices. Graduate students will find more options to connect with the Professional and Career Development team and resources that focus on student growth and career readiness.
---
Laura Markley is a scientist and a communicator who has been weaving these two skillsets together throughout her academic career. Currently a Ph.D. candidate in civil and environmental engineering in the College of Engineering and Computer Science, Markley studies plastics, water pollution and perceptions of the general public on environmental and sustainability issues.
---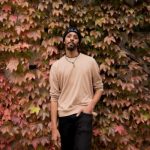 Evan Starling-Davis is a narrative artist, curator and producer. More precisely, he names himself a digital-age "griot"—a term used for traveling poets, musicians and storytellers who maintain a tradition of oral history derived from the African diaspora's culture and history. "I want to honor my history and birthright of storytelling," Starling-Davis says. "I'm just exploring it with the technology, knowledge and Blackness I have today."
---