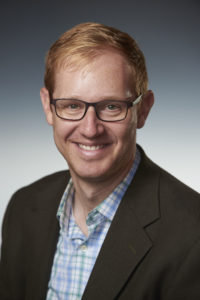 Daniel Olson-Bang, Ph.D., Director

Daniel Olson-Bang provides support and outreach to schools and colleges on campus and meets individually and in groups with doctoral students and postdoctoral scholars.
Prior to his involvement in Graduate School Professional and Career Development, Dan served as Associate Director for Graduate Career Services, where he worked extensively with Ph.D. and Master's students. In his time at Syracuse, Dan has developed and delivered a wide range of career services programs for graduate students, including inviting nationally recognized speakers to campus to address trends in higher education and career trajectories, developing a series of workshops on a range of topics related to professional development, and advising students to help them chart individualized career paths, prepare application materials and make decisions about professional opportunities.
Dan earned a Ph.D. in English literature from Fordham University, an M.A. in English language and literature from New York University, and a B.A. from North Carolina State University.
To request an appointment with Dan, visit Handshake. (Need help signing in?)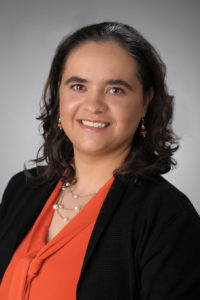 Simona Rosu, Ph.D., Associate Director, STEM Graduate Careers
Simona creates professional and career development programming and provides assistance to STEM doctoral students and postdoctoral scholars.
Simona earned a Bachelor's of Science in Biochemistry from the University of Wisconsin-Madison, a Ph.D. in Genetics from Stanford University, and was a Postdoctoral Fellow at the National Institutes of Health (NIH) prior to joining the Graduate School. Simona's research has been in the areas of molecular, cell, and developmental biology, with a focus on DNA repair, chromosome dynamics and stem cells. She has also been involved in a variety of teaching, mentoring, outreach and service activities, including developing and teaching an Introduction to Genetics course at NIH, creating and presenting an outreach workshop for the Smithsonian Museum of Natural History, and mentoring summer students in the lab.

At Stanford University, she served as a Community Associate and worked with the Graduate Life Office to organize orientation and community events. During her time at NIH, she was a member of the Fellows Committee, and worked with the Office of Intramural Training and Education as well as the Foundation for Advanced Education in the Sciences to provide input and help plan programs related to Postdoctoral Fellows training, education and professional development. 
To request an appointment with Simona, visit Handshake. (Need help signing in?)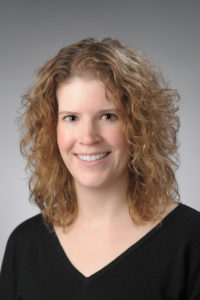 Tracy T. Bauer, Graduate Career Development Specialist
As Graduate Career Development Specialist, Tracy delivers career and professional development coaching, while coordinating the programming and placement efforts for Syracuse University Master's students in all fields.
Since 2011, Tracy has been in Career Services, where she guided students and alumni, in particular the many STEM Master's students who frequented that office. She served as Co-Chair of the Career Services Network, from August 2014 to April 2019. Tracy earned a Bachelor's of Science in Business Administration from SUNY Geneseo, a Master's of Science in Adult Education from SUNY Buffalo State, an Executive Master's of Public Administration and a Certificate of Advanced Study in Conflict Resolution from Syracuse University.
To request an appointment with Tracy, visit Handshake. (Need help signing in?)