Each year, the FPP sponsors a professional development conference for FPP participants and faculty at SU and nearby schools. The 2021 annual conference will be entirely online.
*CALL FOR PRESENTERS*
FPP Annual Conference
May 26-27, 2021
Online
The FPP Annual Conference will be held online the week following Commencement. The free conference will feature a full slate of FPP-themed programming, inclu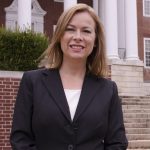 ding a keynote talk by Dr. KerryAnn O'Meara, Professor of Higher Education at the University of Maryland and immediate past president of the Association for the Study of Higher Education(ASHE). FPP participants will also have opportunities to engage with faculty from Syracuse University and diverse institutions around the CNY region.
The Graduate School is now accepting proposals for sessions consistent with the conference's focus on teaching, job search preparation, and other aspects of academic professionalization. Research talks are appropriate only if the content relates to one of these areas. Sessions will last one hour and may follow any format—panel, workshop, solo presentation, etc.—suitable for delivery via standard web conferencing platforms. Proposals are encouraged from graduate students, faculty, and staff.
To propose a session, please provide a title and brief (50-75 word) description, identifying any co-presenters and/or required functionality (e.g., breakouts, polling) by email to Glenn Wright (glwright@syr.edu). The deadline for proposals is Wednesday, March 31, 2021.
Past conference programs and keynote videos are below.