The Syracuse University Graduate School Programs annually solicits nominations from graduate students, faculty, staff and alumni for the Excellence in Graduate Education Faculty Recognition Award.  This award honors faculty who have a significant, positive influence on graduate education through their commitment to superior graduate teaching, dedication to departmental and community presence and research initiatives. Nominations are reviewed and winners selected by an interdisciplinary committee of graduate students.
Congratulations to the 2021 award recipients!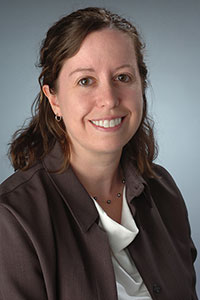 Lynn S. Brann – Associate Professor and Graduate Program Director in the Department of Nutrition and Food Studies in the David B. Falk College of Sport and Human Dynamics. Professor Brann's research focuses on child nutrition and promoting the overall health and well-being of adolescents. "One of the most rewarding parts of my academic career has been interacting with and instilling a bi-directional learning environment with my graduate students. My goal when teaching, advising, or mentoring students is to engage the students' curiosity about nutrition science." Professor Brann challenges her students to think critically and creates opportunities to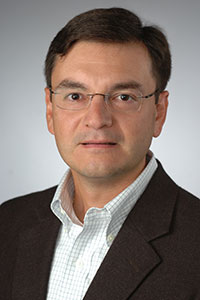 Alfonso Flores-Lagunes – Professor of Economics in the Maxwell School of Citizenship and Public Affairs and Senior Research Associate in the Center for Policy Research. His research interests include evaluation of public programs, causal inference, spatial econometrics and economics of education and educational policies. Professor Flores-Lagunes cares deeply about all graduate students as the Director of Graduate Studies – on an academic, professional and personal level. "I strive to genuinely support and mentor graduate students in all domains of their professional formation and career, regardless of whether the students are working in my area of expertise, my department, or even my university." He truly enjoys guiding his students through the rigors and requirements to become professionals in the discipline.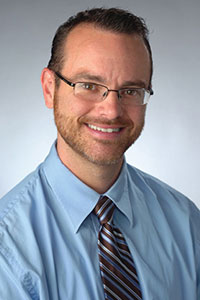 Kevin S. Heffernan – Dean's Associate Professor, Director – Human Performance Laboratory and Graduate Program Director in the Department of Exercise Science in the David B. Falk College of Sport and Human Dynamics. His research area is cardiovascular exercise physiology, specifically the interaction of diet, nutritional supplement and (resistance) exercise on vascular function in health, disease and disability across the human lifespan.
"My goal as a mentor is: 1) to excite students about the material so that students want to become consumers of scientific knowledge; 2) to promote critical thinking such that students become invested in the material become active stewards of their own learning; 3) to create a safe space for students to explore the material and learn from each other." Professor Heffernan's teaching reflects his passion to help students succeed, designing stimulating and engaging graduate courses that enhance their educational experience.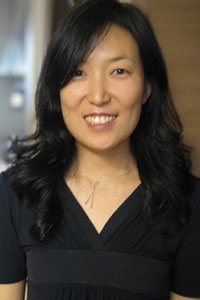 Eunjung Kim – Associate Professor with dual appointments in the Department of Women's & Gender Studies in the College of Arts & Sciences and the Department of Cultural Foundations of Education in the School of Education. Her research areas include transnational disability studies; East Asian/Korean studies; health and medical humanities; asexuality and queer theories; social justice movements; and international humanitarian media studies. "Teaching graduate students is about trust. It means listening to their stories, including the ones that are so heart-breaking that they can only signal their remarkable agency and resilience. Without students' willingness to learn and their openness, teaching cannot happen. My pedagogical goal is to guide students to understand their own backgrounds and develop their own tools for learning and transforming." Collaborating with the School of Education Graduate Student Council to organize and host a Writer's Café with faculty volunteers during the pandemic is a testament to Professor Kim's concern and support for graduate students.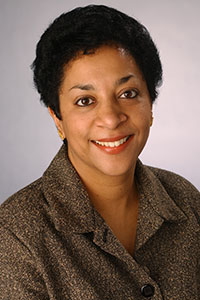 Prema A. Kurien – Professor in the Department of Sociology in the Maxwell School of Citizenship and Public Affairs. Professor Kurien's areas of specialization include international migration; immigrant politics; the sociology of religion; race and ethnicity; and qualitative methods. "My primary goal as a teacher is to ignite intellectual curiosity and a passion for learning. I do this by creating a comfortable and nurturing classroom atmosphere, and by helping students make personal and intellectual connections with the material that I teach. I also work hard to make my classroom a safe space where all groups feel comfortable and where issues around different types of difference can be raised in a non-confrontational manner." Professor Kurien encourages her students to examine issues through varied lenses and from multiple perspectives when expressing and considering different points of view.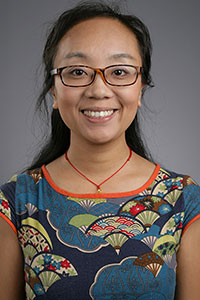 Yanhong Liu – Assistant Professor and School Counseling Program Coordinator in the Department of Counseling and Human Services in the School of Education. Professor Liu utilizes quantitative, qualitative and mixed-methods of research to study marginalized youth and their supporting systems. "I consider my teaching student-centered and interpersonal. The student-centered core has been informed by my humanistic orientation as a counselor. Through this lens, I empower students as the owners and experts of their journey as learners; and I believe that with appropriate nurturing through teaching interventions and feedback, they are able to develop autonomy, confidence, and skills associated with course learning outcomes. Professor Liu provides extensive supervision, periodic formal and informal evaluations
and ongoing and encouraging commentary in guiding her students as they find their personal identities through their educational experience at SU.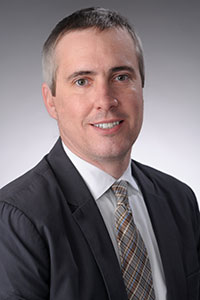 Matthew K. Mulvaney – Associate Professor in the Department of Human Development and Family Science in the David B. Falk College of Sport and Human Dynamics. Professor Mulvaney's research examines the contributing factors and outcomes of parenting processes, focusing on informal education practices by parents, parental discipline and parenting beliefs. "My job as an educator in a graduate context is to challenge the students to be the best scholars possible and in doing so make them feel capable of taking on the challenge of succeeding in academia. In my work as a mentor, I strive to be developmental and scaffold the students to develop as scholars by defining their own areas of inquiry and answering complex questions in that area." Professor Mulvaney uses an apprenticeship-style model with intensive, on-going feedback and continuing support and finds it uniquely energizing to work with the next generation of teacher-scholars as they navigate their paths to become influential and thriving academics.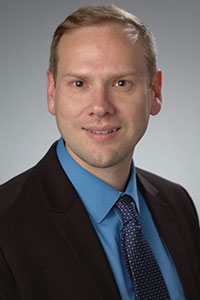 Jonathan L. Preston – Associate Professor of Communication Sciences and Disorders in the College of Arts and Sciences and Director, Speech Production Research Lab. Professor Preston's research interests include causes of and treatments for speech sound disorders, with a focus on persisting articulation errors and childhood apraxia of speech (CAS) – a motor speech disorder. "As a speech-language clinician and a clinical researcher, I am faced with a dual opportunity to mentor future clinicians as well as future researchers at Syracuse University. It is the synergetic relationship between clinical research and clinical practice in the field of Speech-Language Pathology that excites me, and I aim to foster an appreciation for the mutual importance of these topics in our graduate students." Profesor Preston is also the department's program expert and liaison for teaching certification, making certain the curriculum aligns well with New York State expectations.
Julia M. White – Assistant Professor in the Department of Teaching and Leadership in the School of Education. Professor White's research focuses on special educational policy at the national and international levels and inclusive education as a human right, particularly related to Romani students in Central and Eastern Europe and students with significant disabilities.
"I am always mindful of the responsibility I have, in my own small way, to carry on the legacy of Burton Blatt and the Special Education doctoral program at Syracuse University, the hallmark of which is an unparalleled commitment to inclusive education and be one branch in the educational genealogy of our graduate students." Professor White's research, teaching, advising, mentoring and service are bound by her commitment to social justice and human rights, particularly in the context of inclusive education, to which her work with graduate students is inextricably linked.