The Syracuse University Graduate School Programs annually solicits nominations from graduate students, faculty, staff and alumni for the Excellence in Graduate Education Faculty Recognition Award.  This award honors faculty who have a significant, positive influence on graduate education at Syracuse University through their commitment to superior graduate teaching, dedication to departmental and community presence and research initiatives.
Nominations for 2020 were reviewed and winners selected by an interdisciplinary committee of graduate students.
Congratulations to the 2020 Excellence in Graduate Education Faculty Recognition Award recipients!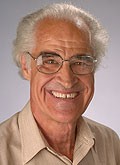 Hans C. Buechler
Professor of Anthropology in the Maxwell School of Citizenship and Public Affairs, Dr. Buechler specializes in cultural change, migration, urban problems and social anthropology researching the ways in which individuals and families adjust to social, political and economic change. His investigations of individual and family histories have taken him from Latin America to Spain, Switzerland and eastern Germany.  A prolific writer an honored presenter, Professor Buechler has been guiding students through fieldwork and enlightening classes with his anecdotal experiences for over 50 years.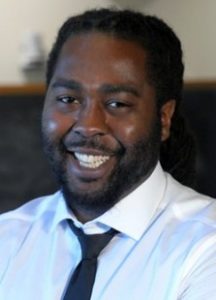 Biko Mandela Gray

Assistant Professor of Religion in the College of Arts and Sciences, Dr. Gray's interests include the religious implications of social justice movements, the connection between race, subjectivity, religion and embodiment on the human experience and the relationship andinterplay between continental philosophy of religion and theories and methods in African American religion.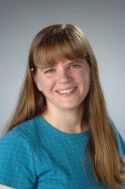 Sarah E. Hamersma

Associate Professor of Public Administration and International Affairs in the Maxwell School and a Senior Research Associate in the Center for Policy Research, Dr. Hamersma specializes in public and labor economics and applied econometrics. Her current studies of health and nutrition programs examine their consequences for food insecurity, health outcomes and labor supply.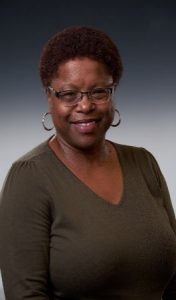 Dawn Rene Johnson
Associate Professor and Chair of the Department of Higher Education in the School of Education, Dr. Johnson's research interests center on student admissions and recruitment, especially the experiences of students of color in science and engineering. Her collaboration with the Office of Institutional Research and Assessment at Syracuse University resulted in the SU Student Experience Survey that focuses on student perceptions of academic and campus life experiences.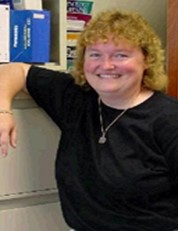 Tiffany A Koszalka
Professor of Instructional Design, Development and Evaluation in the School of Education, Dr. Koszalka also directs a community of scholars and practitioners in Research in Designing Learning Resources project who study and develop best practices for utilizing effective, interactive on-line learning resources.  A well-published author, Dr. Koszalka globally collaborates with colleagues on instructional sciences, technology integration and distance learning publications.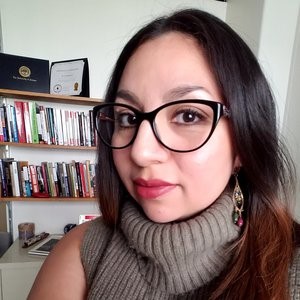 Aja Y. Martinez
Assistant Professor of Writing Studies, Rhetoric, and Composition in the College of Arts and Sciences, Dr. Martinez's research concentrates on rhetorics of race and ethnicity, particularly the rhetorics of race within Western and non-Euro-Western contexts.  One resounding interest is in the use of "counterstories" as a means of recognizing the concerns of marginalized populations in the US and abroad on racial oppression and other configurations of subordination.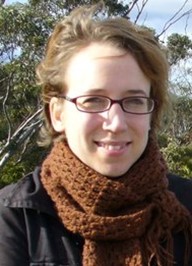 Hille Paakkunainen
Associate Professor of Philosophy in the College of Arts and Sciences, Dr. Paakkunainen is currently serving as the director of the Health Humanities Integrated Learning Major at Syracuse University.  Her areas of specialization include metaethics, epistemology and Philosophy of Action.  Dr. Paakkunainen is also interested in how the relationship of normative phenomenon and various forms of reasoning may contribute to a naturalistic understanding of the world.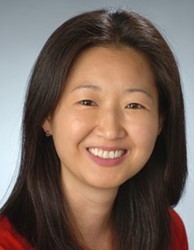 Aesoon Park
Associate Professor of Psychology in the College of Arts and Sciences, Dr. Park uses multidisciplinary and analytical methods to study high-risk health behavior focusing on alcohol use and abuse as a developmental phenomenon influenced by both the individual and the environment over time. She is interested in an advanced understanding of this interplay as a catalyst in the development of prevention strategies to reduce problematic alcohol use.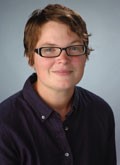 Gretchen W. Purser
Associate Professor in the Department of Sociology in the Maxwell School. Her research and interests include: work and labor disparities, urban poverty, precarity, social theory, ethnography, community-based action, law and punishment and housing and homelessness.  Purser is co-coordinator of the Program for the Advancement of Reseearch on Conflict and Collaboration (PARCC) Labor Studies working group at the Maxwell School and is Chair of the Board of the Workers' Center of Central New York.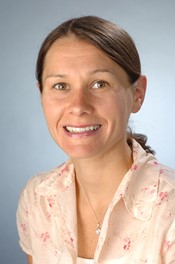 Rachel A. Razza
Associate Professorand Graduate Director in the Department of Human Development and Family Studies in The David B. Falk College of Sport and Human Dynamics.  Her specialties include social and cognitive development in at-risk children and youth, the different facets of self-regulation and mindfullness-based practices as a potential intervention strategy for thee at risk individuals.  Dr. Razza  is also Associate Director for the Contemplative Collaborative, a campus-wide working group of faculty, staff and students who envision practices, strategies and scholarly research that foster interest and understanding of complex issues.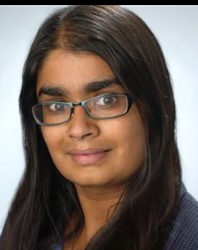 Sucheta Soundarajan
Assistant Professor in Electrical Engineering and Computer Science and the CISE Doctoral Program Director in the School of Electrical Engineering and Compter Science. Dr. Soundajaran's research interest include: data mining, community detection, social network analysis and applications to social and life sciences. She is currently investigating how communities change over time.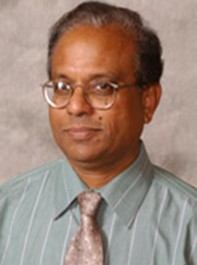 Raja P. Velu
Professor of Managerial Statistics in the Department of Finance in the Martin J. Whitman School of Management. His research interests include data analysis, statistics, finance, asset pricing and models for Big Data.  His cutting-edge research in data mining and consulting work benefitted such mega-companies as Yahoo!, Saks Fifth Avenue and Time, Inc.  A recipient of the Chancellor's Citation for Excellence and JP Morgan Faculty Fellow, by leadng the Cluster Hiring initiative, Dr. Velu was instrumental in securing one new faculty position in the Marketing Department and one in the Department of Finance in the Whitman School.