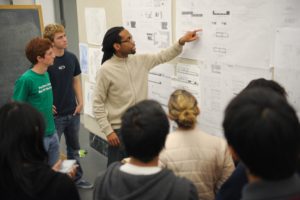 Career preparation is essential for your time at Syracuse University, whether you know exactly what you want to do or you are still thinking about your options. Reflecting on what you enjoy and do well, along with making plans and exploring your options, will equip you for the future you want.
Fall 2019 Events:
Info Session for the National Nuclear Security Graduate Fellowship Program – Thursday, September 5, 4:00–5:00 pm, 312 Lyman Hall
Careers in Federal Research – Wednesday, September 11, 4:00-5:30 pm, 312 Lyman Hall
Careers in Data Science for PhDs – Friday, November 15, 1:00-2:30 pm, 312 Lyman Hall
For all events in the Graduate School, visit the calendar.
One-on-one appointments
Current students and postdoctoral scholars can request an appointment to discuss these topics via Handshake. (Need help?)
Resources