The Graduate School embraces Syracuse University's commitment to diversity and inclusion, rooted in the belief that multiple points of view, life experiences, ethnicities, cultures, and belief systems are essential to academic excellence.
Diversity Resources for Graduate Student Aid
Syracuse University is committed to increasing the numbers of graduate students from populations traditionally underrepresented in higher education and offers a number of resources to eligible students. Explore diversity resources.
Graduate School Faculty Fellow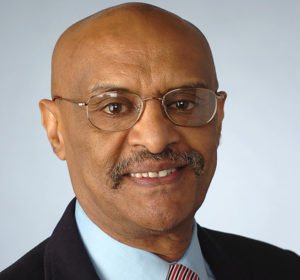 In October 2018, Dr. Dawit Negussey was appointed as the Graduate Dean's Faculty Fellow for Diversity and Inclusion. In this role, Dr. Negussey is responsible for promoting the Graduate School's diversity and inclusion goals.
Dr. Negussey, a professor of civil and environmental engineering, leads Syracuse's GEM Fellowship Program and participation in The National GEM Consortium. The National GEM Consortium facilitates fellowships and industry internships to qualified underrepresented students looking to pursue master's and doctoral degrees in applied science and engineering at GEM member institutions like Syracuse.
As the Dean's Faculty Fellow for Diversity and Inclusion, Dr. Negussey is responsible for the following:
Work to strengthen the Graduate School's success in recruiting students from diverse backgrounds;
Provide tangible support to current underrepresented graduate students;
Identify and administer graduate fellowship and related funding initiatives to support recruitment and retention of underrepresented graduate students; and
Conduct trainings and outreach to departments within Syracuse University's schools and colleges to support their graduate diversity and inclusion work.