Phillandra Smith hadn't considered a Ph.D. until a professor at Barry University asked what she would do when she finished her master's degree. Smith, who is from the Bahamas, had planned to return to the classroom. "This professor was honestly really tough, but she said, 'I really think you should go on and do a Ph.D.," Smith says. "At that point I knew no one who had a Ph.D. outside of my professors, so that idea was so far-fetched I hadn't even imagined it." Her professor encouraged her to apply to Syracuse University.
---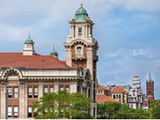 The Graduate School has awarded summer fellowships to 83 doctoral students from 34 academic departments. "I congratulate all of our summer fellowship recipients and hope that this funding enables them to reach their next milestone," says Peter Vanable, dean of the Graduate School.
---
Cucchiara Wins Three-Minute Thesis Competition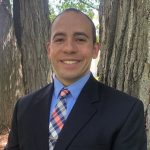 Adam Cucchiara, a doctoral student in public administration, was named Syracuse University's Three-Minute Thesis® (3MT) champion for 2022. 3MT is a research communication competition that challenges graduate students to deliver a compelling oration on the nature, significance and inherent interest of their dissertation or master's thesis research in three minutes or less.
Cucchiara's presentation, "Essays on Military Veterans in Law Enforcement," prevailed in a field representing five Syracuse University schools and colleges. Based on an initial round of video submissions, ten competitors were selected for the in-person final round. "The format of the competition forces you to be clear and precise when thinking about and articulating your research," Cucchiara says. "When you only have three minutes to discuss the work that many of us spend years on, you have to consider what are the most important parts of your work and how to communicate that message to a general audience in a way that is concise, but also complete."
Cucchiara's research at the intersection of veterans' affairs and law enforcement/policing is informed by his own service in Iraq and Afghanistan as an infantry officer in the U.S. Army. He urges fellow graduate students thinking about entering future 3MT competitions to set aside their apprehension and compete. "Just going through the process will help you refine how you think about and communicate your research. Though it's a competition, it's also a very low-threat way to get feedback on your work from judges and peers outside your discipline, something most of us don't get on a regular basis."
A three-person panel of judges awarded Cucchiara the main prize, a Dell Latitude 7420 laptop, along with a year's membership in his field's professional organization. In addition, audience members bestowed the People's Choice award on Communication and Rhetorical Studies master's student Seth Knievel for his presentation, "Infectious Intimacy: Gay Men's Narratives of Risk during Covid-19."
---
Leading the graduate student procession and walking the stage at the University's 2022 Doctoral Hooding ceremony may be the culmination of her Syracuse University academic path, but that is only one of many significant journeys Ying Zhang has taken during her graduate training.
---
They are inspirational teachers and notable scholars whose work expands the reputation of the University and guides student research paths. They are mentors who become sources of personal and professional support for students who are far from home or having personal or educational challenges during their graduate careers. They're regarded as faculty members devoted to student success and who routinely become lifelong professional-world advocates.
---
Thirty-one individuals were recognized by the Graduate School at Syracuse University for their outstanding work as teaching assistants at this year's recent awards ceremony.
---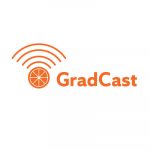 Join Syracuse University's GradCast to learn about professional and career development, hear from alumni and find out about events.
---
Learn about what is going on in the Graduate School this month.