Graduate School BIPOC Alliance for Excellence Writing Retreat Helps Students Stay Creative, Improve Publishing Opportunities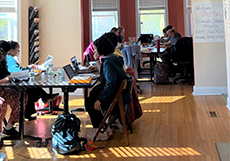 A group of graduate students came together on a recent Saturday morning at the University's South Side Communications Center to write for nearly six hours. They were there not only to sharpen their writing skills but to engage with tools to help advance their goals around publishing.
The event, co-hosted by the Graduate School Black, Indigenous and other persons of color Alliance for Excellence (GSBA) and the Office of Academic Affairs, was designed to support students who are in various stages of advancing manuscripts for publication. Led by Marcelle Haddix, associate provost for strategic initiatives, the retreat included a series of pop-up discussions, free writing time and peer feedback. Pop-up topic discussions included Settling Into Writing/Free Write, Transforming a Class Assignment to a Publishable Manuscript, Anticipating and Responding to Feedback, and How to Find Space and Place.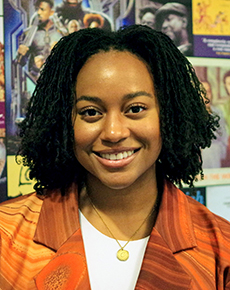 "The writing retreat occurred in a pretty intimate, homey setting. It was wonderful. The idea was to have collective space for graduate students to come together to work, develop writing in progress, share space and work toward shared goals, and we did just that," says Chelsea Bouldin, a doctoral fellow and the event organizer.
Bouldin is a Ph.D. student in the cultural foundations of education program in the School of Education and is pursuing a certificate of advanced study in women's and gender studies. Her areas of focus are Black feminist theory, Black women's processes of self-making and decolonial methodologies.
"We wanted to be able to write and hold each other accountable, because there is a need for this. I know many graduate students who are looking for writing support and guidance," Bouldin says. "So just carving a space that was not only geared toward writing, but specifically had tips and was supported with a focus on publishing, was so important."
GSBA plans to host more writing-geared academic events and initiatives, she says. "We all benefited from a dedicated and facilitated space that allowed us to write toward our specific goals. It's evident that the need for writing space at all levels is something that graduate students appreciate," says Bouldin.
The next writing event, which will be a writing café, will take place in December. It will be designed to permit more graduate students to participate and to benefit from the collective writing experience.
Open to all graduate students, the GSBA's mission is to support the academic success of master's and Ph.D. students who self-identify as Black, Indigenous or other persons of color. The group holds recurring events and social activities to build a network of new and current graduate students, foster peer and faculty mentorship and professional development workshops and forums, and support long-term academic and career success. For more information, please visit the GSBA website.
---
Breaking Down Barriers With Inclusive Education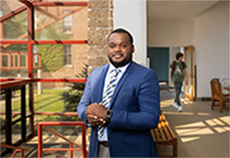 Graduate student Terrance King says his goal is to make an impact in the special education field and its classrooms. King, who recently completed his Ph.D. coursework, is instructing a graduate seminar in the School of Education.
---

Training to Help Identify Students Experiencing Mental Health Distress Now Available to Faculty, Teaching Assistants, Staff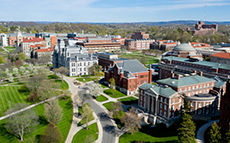 This time of year can be particularly stressful to students. Final papers are due for the semester, exams are around the corner, the academic workload is at its heaviest, and seasonal changes in daylight and weather can combine to make us all feel additional stress.
These challenges are not at all unique to our university. In fact, anxiety and overwhelm are common conditions among college-age populations. The American College Health Association notes that around 70% of college students say they have experienced overwhelming anxiety; 40% report experiencing moderate or severe psychological distress; and 25% have reported depression symptoms that affected their academic performance.
Acknowledging these trends, the University is offering a new virtual training tool for faculty, teaching assistants and staff. The optional training is designed to help recognize and support students who may be experiencing mental health concerns, and, more specifically, students who may indicate thoughts of suicide.
The online interactive guide "Kognito" is a virtual training tool designed to help others learn to more easily recognize academic, behavioral and physical signs of distress in students. It also provides general information about various ways students might exhibit distress, interactive discussion about the types of conversations faculty and staff may have with students to address mental health issues, and techniques for having positive and empathetic discussions. There is also a detailed page of information for how to make referrals to various community and counseling support resources for follow up, including those for both immediate assistance and longer-term support and counseling.
The goal of this training is to provide new resources to help faculty, teaching assistants and staff members learn to be observant of the signs of mental distress in students and to feel more capable of being able to make a positive difference in a student's life. The training takes about 50 minutes, can be completed at your convenience, and is available on the Barnes Center at The Arch website.
If you'd like more information about the online toolkit, please contact Cory Wallack, associate vice president, student health and wellness, at Barnes Center at The Arch at 315.443.7087 or cwallack@syr.edu.
---
Fatemeh Moghaddam on 'Woman, Life, Freedom' Movement in Iran and Call for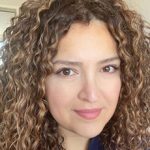 Transnational Feminists Solidarity
A doctoral candidate in cultural foundations of education and women's and gender studies, Fatemeh Moghaddam's areas of interest are decolonizing pedagogy and transnational feminist praxis, solidarity and coalition building and ontological leadership.
---
Need Professional Job Search Help? Time to Create a Resume? Connect With the Professional and Career Development Office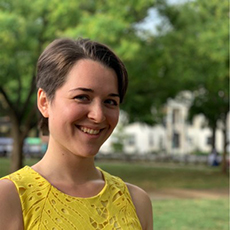 Natalie Schmitt, a new graduate career associate in the Graduate School's Professional and Career Development office, wants graduate students to know connecting with the Graduate School for career support is an easy process. She's available to help build or refresh resumes and cover letters.
"To get started, students can go on the University's Handshake site and make an appointment," says Schmitt, who brings years of higher education, corporate and nonprofit experience to her new role.
Graduate students looking for a resume review can utilize an online tool sponsored by the University, called VMock, and upload their resume.
"Students can then come in, and we can take a look at their resume. I'll help with any questions they may have," says Schmitt, who previously worked as a recruiter for four years.
"I've got the perspective of having looked at thousands of resumes throughout my career and working with people from all different types of industries who are searching for jobs," which provides insights and assets in her current role, she says.
Schmitt, who is working on an M.S. in instructional design, development and evaluation, says the process of crafting strong application materials can be challenging, especially for international students.
In the United States, the expectations for resumes, especially for those from a country where English isn't the first or primary language, are different. Enabling them to understand the expectations of what a resume should look like in the United States is another part of my job," says Schmitt.
In addition to resume and cover letter assistance, the Graduate School's Professional and Career Development office is designed to support students and postdoctoral scholars, from their arrival on campus, through their academic work and into their future career. Other services offered include:
career exploration and planning sessions to help prepare students for future careers
a Teaching Assistant program to help grad student TAs succeed in their instructional roles
English Language Proficiency Services for international students
the Future Professoriate Program, a comprehensive program to help students improve their competitiveness on the academic job market and prepare for full-time faculty responsibilities.
The office delivers workshops, hands-on labs and individually tailored supports. Students can also take advantage of external professional and career development resources, such as Beyond the Professoriate (for Ph.D. students and postdocs) and Beyond Graduate School (for master's students) thanks to the Graduate School's institutional subscription.
To schedule an appointment, visit Handshake, or visit the University Calendar site for upcoming events and workshops.
---
Navigating American Business Culture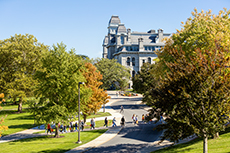 The Graduate School and the Whitman School of Management recently co-hosted a panel and networking event, "Navigating American Business Culture," to help students learn more about the ins and outs of how businesses typically operate in the United States.
The panelists were Dr. Marvee Marr, associate professor of management at Utica University, who shared her extensive knowledge of how business is conducted in different cultures; Dylan Cruz, a College of Engineering and Computer Science alumnus now working in substation design at Power Engineers Consulting; and Anand Samuel, a first-generation college graduate and Indian American who works as the graduate and global student career advisor in the Whitman School of Management.
Marr, who has lived and taught international business in 14 countries in addition to the United States, talked about the differences between cultures generally, business culture and the importance of learning the culture where you work. She said it is important to respect that culture as well as understand how collectivism and individualism play out in different business cultures. Cruz referenced his personal experiences as a first-generation college student, explaining how he worked hard and took all possible opportunities to learn about business culture as the backbone of his experience.  Samuel spoke about living at the intersection of two cultures and offered thought on how someone can remain their authentic self while navigating new spaces such as college or the workforce.
Graduate school staff member Tracy Balduzzi, associate director for strategic initiatives, and Whitman staff member Anand Samuel took the lead in planning for the event. While international students were a primary target audience for the event, they noted that interest in the topic also extends to many first generation college students as well.
Master's and doctoral students representing all the schools and colleges across the University attended. After the panel, attendees and panelists had further discussions on topics such as mentoring, informational interviewing, networking and understanding American slang.
---
Clements Internship Awards Provide Students Personalized Work Experience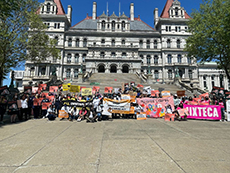 The 2022-23 Mark and Pearle Clements Internship Award applications are now open for juniors, seniors and graduate students of any major who seek to further their career development through undertaking self-obtained unique internship opportunities. The award provides students with financial assistance to help in the pursuit of their unique professional goals.
---
Off-Campus Pursuits: Syracuse Regional History

From how Native-nation concepts contributed to American democracy ideals, to the struggles experienced by freedom trail fighters and women's rights activists, to the impact of the Erie Canal on the country's growth, some amazing American history has happened right here in Central New York.
For things to do outside of lab and class, consider a trip to some of the museums, sites and exhibitions that showcase key points in U.S. history. Some spots are just a few minutes from main campus; others are within an hour's drive. Links in the headlines provide visitor information and details.
Skä•noñh-Great Law of Peace Center
The people of the six nations of the Iroquois (Haudenosaunee) Confederacy are indigenous to Upstate New York, and this center tells their story from the perspective of the Syracuse-based Onondaga nation. The Iroquois Great Law of Peace provided tenets that the U.S. founding fathers looked to when originating guidelines for American democracy. The center is located near Liverpool along Onondaga Lake.
National Abolition Hall of Fame and Museum
This museum is in Peterboro, a rural community about half an hour's drive away. It's where the inaugural meeting of the New York State Antislavery Society was held in 1835. The hall of fame now exists "to honor antislavery abolitionists, their work to end slavery and the legacy of that struggle," as it "strives to complete the second and ongoing abolition—the moral conviction to end racism." The area was home to prominent abolitionist, reformer and philanthropist Gerrit Smith.
Harriet Tubman National Historic Park / Harriet Tubman Home
Take a drive west to Auburn to the Harriet Tubman National Historical Park and the Harriet Tubman Home. You'll see where the famous Underground Railroad conductor and freedom fighter Harriet Tubman, an escaped enslaved person, lived while she helped dozens of other slaves travel from southern states to freedom in the North. In the mid-1800s, this city was a hub for abolitionist activity.
Early social justice activist and suffragist Matilda Joslyn Gage, a woman who led an amazingly progressive life for her time, lived in Fayetteville, just a few miles from campus. Her home now tells the story of how, more than a century ago, she fought for women's right to vote, exposed sex trafficking and sexual abuse of women and children, offered her home to people escaping slavery, and supported Native American treaty rights and Native nation sovereignty. She was also a founder of the National Woman Suffrage Association.
As the nation's first and oldest nonprofit organization and museum, the Hall of Fame in historic Seneca Falls is dedicated to honoring and celebrating the achievements of distinguished American women and serving as a voice celebrating their value. It honors great women of the past and present and relates the history of women's rights struggles.
This downtown building (whose director of education, Derrick Pratt '21 is a Syracuse University alumnus), houses the 1850 National Register Weighlock building, called "the last remaining structure of its kind." The canal was dug from Albany to Buffalo starting in 1817 and was 4 feet deep, 40 feet wide, with stone locks 15 by 90 feet in dimension. Here, you can see a replica canal boat, learn what life was like in a canal town and find out how this waterway played a critical role in the development of the United States.
Here are three more interesting local historic sites:
At The Salt Museum, you can explore the industry that created the City of Syracuse (and a nickname as the "Salt City") and supplied the entire nation with salt. Original equipment for making of the 1920s-era commodity is on display.
Fort Brewerton is a short drive toward Oneida Lake. Its Oliver Stevens Blockhouse Museum offers research and education on 10,000 years of local history, national military artifacts and colonial life.
The Onondaga Historical Association in downtown Syracuse offers a diverse range of exhibitions and tours.
---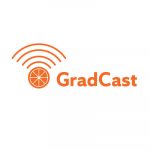 Join Syracuse University's GradCast to learn about professional and career development, hear from alumni and find out about events.
---
Learn about what is going on in the Graduate School this month.