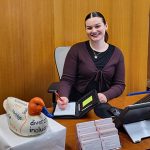 A School of Education graduate student Carlee Kerr is playing an important role helping to advance the University's diversity, equity, inclusion and accessibility (DEIA) initiatives through her work with the Office of Diversity and Inclusion.
---
Supporting Postdoctal Scholars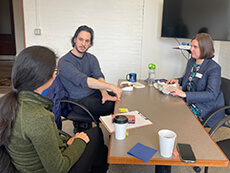 The new Office of Postdoctoral Affairs, located in Lyman Hall, provides centralized resources and dedicated staff to serve the interests and well-being of postdoctoral scholars.
---
'Beyond Graduate School' Platform Supports Master's Students' Post-Graduation Planning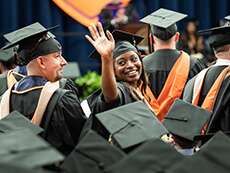 Master's students now have access to an online career and professional development tool that will help them plan for life and career after graduation.
The platform, Beyond Grad School, provides tips and information aimed specifically at students in master's degree programs. It is designed to provide a comprehensive curriculum to help students learn how to effectively job search and build careers, says Maren Wood, CEO and director of the Center for Graduate Career Success, which administers Beyond Grad School. "The curriculum is designed to demystify the job search process, bust myths and provide master's students with accurate and actionable career advice."
Students can access Beyond Grad School by visiting institutions.beyondgradschool.com, choosing Syracuse University from the institution drop-down menu and logging in using their NetID and password.
An online session introducing the platform is scheduled for Tuesday, Nov. 28, from 2 to 3 p.m. Interested master's students should register online.
The subscription service is funded by the Graduate School and the Graduate Student Organization. Additionally, the Beyond the Professoriate platform is available for doctoral students and postdoctoral scholars.
---
Doctoral Students in STEM Find Diverse and Fulfilling Research Experiences on Campus
The depth and breadth of the student research experience in biomedical and chemical engineering and biomaterials sciences were on full display last month at the BioInspired Institute annual symposium.
Several dozen undergraduate and graduate students, as well as
postdoctoral scholars, showcased their bioengineering and biomedical research work at the event.
Recently, we talked to three doctoral students about their projects and their research experiences at Syracuse.
Albert Adhya is a second-year Ph.D. student in chemistry and a member of the Mozhdehi Lab in the College of Arts and Sciences. He is examining how nanoparticles—ultrafine portions of matter—can be used like molecular mail envelopes to deliver drugs into cells. This reduces the amount of free-roaming drugs in the bloodstream, decreasing potential toxicity and assuring cells receive the drugs. Adhya is experimenting with whether changing the residues in proteins alters the shape and size of nanoparticles, a process that could lead to more drug-delivery options.
Adhya says his research experience has been a positive one. "The hours are long but the work is gratifying. It's an entirely new experience for me. I came to Syracuse as a master's student. When I saw the kind of resources that were available here, I [quickly] transitioned into the Ph.D. program. To me it was liberating," he says.
Favour Ononiwu, a fourth-year Ph.D. student in biology, is investigating how cilia—tiny hair-like structures in cells—influence the formation of a tissue that helps place bodily organs correctly during early cell development. While she studies that situation in zebrafish, her goal is to gain insights that might be relevant to human health.
She says her research experience in the Hehnly Laboratory is incredibly fulfilling. "Faculty members are very supportive and I have amazing lab members—undergrads, graduate students and postdocs included. Research in the lab has instilled in me resilience, confidence and joy."
Ononiwu is aiming for a career in industrial research after completing her doctoral degree. "I'm going to do research forever. While I think it's interesting to narrow down one's research interest, I've found that many science projects intrigue me. For now, I'd be glad to do research in an industry that is keen on understanding how complex tissues are formed," she says.
Nghia Thai, a third-year Ph.D. student in bioengineering and a member of BioInspired working in the Monroe Biomaterials Lab, says his research skills have improved over time here. His project uses biomaterials to help repair fistulas in the intestinal tissue of Crohn's disease patients.
"With tremendous support from my advisor [Mary Beth Browning Monroe] and the collaboration networks and resources at BioInspired, I was able to use different approaches to not only investigate the fundamental mechanism of human disease but also design very applicable medical devices for healthcare treatment," Thai says. "Science is joyful but also challenging. I'm confident that the substantial research experience I have gained here will help me become an independent researcher in the future."
---
Dissertation Boot Camp Signup Starts Nov. 27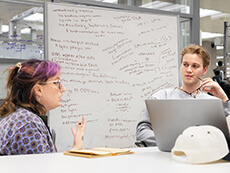 Again this year, doctoral students looking for dissertation writing support can take advantage of Dissertation Boot Camp, a five-day writing retreat hosted by the Graduate School in early January.
Participants will benefit from:
Six-plus hours of dedicated writing time per day
On-site writing consultants, subject librarians and data-services specialists
Optional lunch-hour seminars and workshops
Support resources such as online modules, e-books and apps
A dedicated "Mental Recharge Station" and "Zen Zone" de-stressing area, along with Bird Library's MindSpa wellness rooms
Lunch each day
Coffee, tea and light refreshments all day
Free parking near the library
The Dissertation Boot Camp will be held Jan. 4, 5, 8, 9 and 10 in the lower level of Bird Library. Space is limited to 30 students, who must commit to attending all five days. There is no charge to attend.
Doctoral students who are at least at the dissertation proposal writing stage are invited to apply online beginning Monday, Nov. 27, at 9 a.m. Registrants will be notified by email of either a provisional acceptance or placement on the wait list. Those who are provisionally accepted must also complete a self-assessment form. Questions can be directed to Peg De Furia at 315.443.4646 or mldefuri@syr.edu.
The program is a joint effort of the Graduate School and Syracuse University Libraries, with additional support from the Graduate Student Organization.
Helping Students Reach Their Writing Goals
Lei Wang, a Ph.D. student in the School of Education who participated in Dissertation Boot Camp last year and has since successfully defended her dissertation, says the experience was highly beneficial. "The meticulous planning, vast resources, enriching lunchtime workshops and consistent guidance from Peg [DeFuria] and Glenn [Wright] left a lasting impression on me. Coupled with the unparalleled peer support, these invaluable experiences were instrumental in enabling me to successfully defend my dissertation by summer."
Oluseyi Agbelusi Ph.D.'23, assistant professor of anthropology at George Washington University, first took an online version of the boot camp in summer 2021 from Sierra Leone. He says the program "offered me a good set of resources on Blackboard to kickstart the dissertation writing process, cultivate productive writing habits and complete writing portions independently." He participated a second time last January on campus and says the experience "helped me regain momentum in the writing process, reflect on my own writing process and connect with additional resources to produce better writing. The peer motivation and support helped me mitigate feelings of isolation and increased my confidence levels to complete my dissertation successfully."
Whatever their writing needs, doctoral students find the program useful, says Glenn Wright, executive director of professional and career development at the Graduate School. "Graduate students who find their funding clock ticking, who need to prepare to start a new job or jump-start their progress to degree can find assistance through this structured environment to help meet their writing goals."
---
Free Connective Corridor Transitway Connects Campus With Community
Many of the area's most interesting places to see and visit are accessible from campus via the Connective Corridor, a transitway system that links the University to downtown central business districts, neighborhoods and more than 30 arts and cultural venues.
The corridor features pedestrian pathways, streetscapes, green infrastructure, bikeways, redesigned public spaces and public art. It includes free bus service between campus and downtown Syracuse and has more than 70 stops.
Those stops include Syracuse Stage, Central New York Biotech Accelerator, Delevan Art Center, Redhouse Arts Center, West Side Learning Center and many more places. A map and details about bus routes, stops and destinations is available on the Connective Corridor website.
Students can also access bus transportation at the University and around the City of Syracuse and Onondaga County (and beyond) through Centro bus service routes. Some routes serving the University, called "fare-free zones," are free with an SU ID and operate every day of the year. A Centro bus tracker is accessible online.
---
More News
Teaching Mentor Applicants Sought
Doctoral Student Receives Prestigious Imagining America Fellowship
Social Work Professor and Graduate Student Create Unique Program to Address Student-Athlete Mental Health
Doctoral, Master's Students Among New Cohort of Lender Center Student Fellows
'Navigating Tense Classrooms' Panel Discussion Scheduled for Nov. 16; Teaching Assistants Encouraged to Attend
Next Grad Social Spot to be Held Nov. 29
---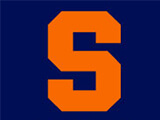 Stay up-to-date on feature stories, news items and announcements from the Graduate School.
---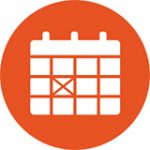 Learn more about information sessions, networking opportunities, social gatherings and other events for graduate students.
---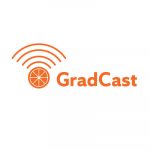 Join Syracuse University's GradCast to learn about professional and career development, hear from alumni and find out about events.