The Graduate Mentoring Program exists with funding from an NEH Next-Generation Humanities PhD Planning Grant.  The Next-Generation Humanities initiative seeks to improve both graduate training and career outcomes inside and outside of academia.
Why a mentoring program?
There are a multitude of rewarding career paths that humanities graduates are well positioned to follow, but often graduate school can condone a narrow focus encouraging the belief that the only viable career path is on the academic tenure track.  The mentoring program aims to keep students' horizons as wide as possible, providing insights into the sorts of jobs humanities graduates can pursue, what those careers involve, and how you can explore and prepare for careers that interest you while still in graduate school.
Who are the mentors?
Our mentors either received humanities PhDs from Syracuse University, or are humanities PhD-holders currently working in the Syracuse area. They occupy a range of positions in private, non-profit, and academic settings. All have walked the path you're on and are eager to advise and support current graduate students on pursuing careers outside academia and making the in finding and transitioning into meaningful work aligned with their values, interests, and skills.
What do I get from talking to a mentor?
Through conversations with a mentor, you can learn about career paths you are already interested in and discover career possibilities you had never thought of before. Mentors can share how they made the transition from academia to their current careers, and explain which of their skills transferred well and what skills they needed to develop further. Mentors can also give you inside knowledge of how an industry works, what a day-to-day job is like in a particular employment sector, and how to prepare and interview effectively for jobs in that area.
How do I prepare for and conduct an informational interview?
DO:
Open with a polite, professional email, introducing yourself and expressing your interest in their current work and career path.
Have 5 or 6 questions prepared in advance, but be ready for the conversation to move in different directions.
In the interview, thank them for their time, and make some small talk as an icebreaker.
Keep the conversation to 20-30 minutes maximum, unless the mentor suggests otherwise. If you are both interested in talking further, you can schedule follow-up conversations.
DON'T ask for a job, an internship, or a referral, or ask what job openings the mentor's employer currently has.
DON'T send them your resume (unless requested), or ask them to review your resume, CV, or other application materials.
Meet the Mentors
The Humanities Graduate Mentors come from a wide variety careers, from publishing, development, and museum administration to information technology and community college teaching.
Learn more about each of the mentors, and their career paths, in their personal introductory videos.
C.J. Dosch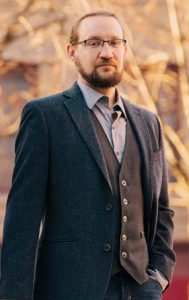 Watch C.J.'s introductory video
PhD: English (early 20th-century Native American autobiography), Syracuse University, 2014
Current job title: Professor of English and Humanities, South Puget Sound Community College in Olympia, Washington
Current job responsibilities: I teach college composition, introductory literature, American literature, and Humanities to students from a wide variety of backgrounds. My role also involves active participation in shared government on campus, and engagement with the wider community.
What types of mentoring I can provide:
Teaching at a community college
Application process for non-research academic institutions
Contact me at: cdosch@spscc.edu
Thomas Guiler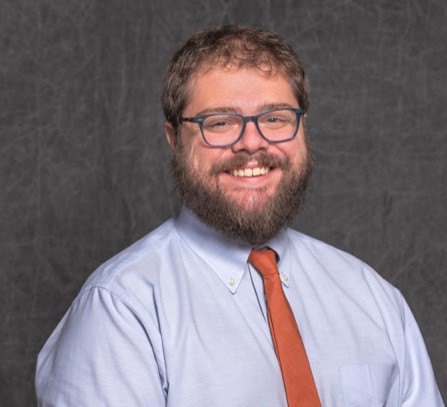 Watch Tom's introductory video
PhD: History, Syracuse University, 2016
Current job title: Assistant Professor of History and Public Humanities, Academic Programs Department, Winterthur Museum, Garden & Library and Affiliated Professor at the University of Delaware
Current job responsibilities:  I currently wear three hats. My primary responsibility is teaching courses and mentoring students in the Winterthur Program in American Material Culture (a joint program with the University of Delaware). I also organize and teach "field-based learning" courses that are intensive immersive learning excursions into material culture and history, and I manage Winterthur's interdisciplinary Research Fellowship Program. My third role is as a staff reader for Winterthur Portfolio, our in-house academic journalpublished by the University of Chicago Press. Some of the skills I use: grant writing, public/academic publishing, research and writing, teaching and pedagogy, some Digital Humanities–type things, museum work, non-profit management.
What types of mentoring I can provide:
My journey on the academic/nonacademic job market
Transitioning to museum work (i.e., 9-5)
Life off the tenure track
Alternative forms of scholarship
CV's, cover letters, and anything else related to job searching
Brainstorming career paths that utilize skills honed in graduate school
I am happy to do whatever kind of mentoring I can on any platform.
Contact me at: tguiler@winterthur.org
Dan Moseson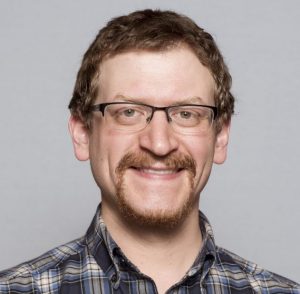 Watch Dan's introductory video
PhD: Religious Studies, Syracuse University, 2018
Current job title: Graduate Career Coach, University of Utah
Current job responsibilities: Working at the Career and Professional Development Center, I support students to pursue their professional goals through one-on-one career coaching and designing individual career plans.
What types of mentoring I can provide:
Working in career coaching and career advising
Academic careers outside the tenure track
Contact me at: dmoseson@sa.utah.edu
Peggy Solic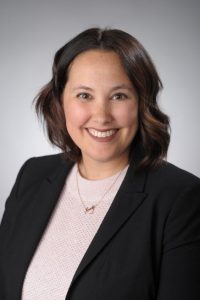 Watch Peggy's introductory video
PhD: History (modern U.S. and women's history), Ohio State University, 2015
Current job title: Acquisitions Editor, Syracuse University Press
Current job responsibilities:  My work requires knowing the in's and out's of academia and the working life of academics, and involves critical thinking skills and strong organizational skills, with responsibilities that include liaising with series editors and monograph authors in planning publications,scouting potential new titles for the Press to publish and building networks of current authors, identifying peer review readers for manuscripts and coordinating reviews, and identifying and acquiring legal permissions for publications.
What types of mentoring I can provide:
University Press publishing, and the publishing industry more generally
Acquisitions work
Strategizing work experience and job applications for nonacademic positions
Interviewing for nonacademic jobs
Contact me at: masolic@syr.edu
Andy Specht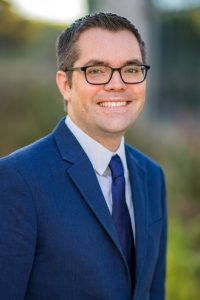 Watch Andy's introductory video
PhD: Philosophy (history of philosophy), Syracuse University, 2014
Current job title: Director of Information Technology Services at Allan Hancock College in Santa Maria, California
Current job responsibilities: I oversee an ITS team to improve educational outcomes for the college. This involves managing large technology projects that involve programming, systems administration, and database administration.
What types of mentoring I can provide:
Working in the technology sector
Careers in a community college, and in academic administration more generally
Building new skills alongside academic research, and finding transferrable skills from graduate work that are valuable in non-academic jobs
Contact me at: aspecht@hancockcollege.edu
Emily Stewart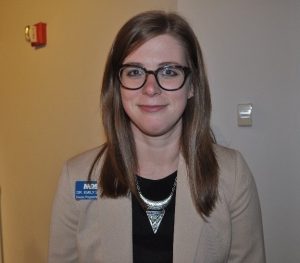 Watch Emily's introductory video
PhD: Cooperative Program in Religion (technological change in society), University of Pittsburgh, 2018
Current job title: Director of Education and Programming at the Milton J. Rubenstein Museum of Science and Technology in Syracuse
Current job responsibilities: I design, develop and deliver educational programming and exhibits in science and technology. This programming is tailored to reach varied audiences, including the general public and local schools in both urban and suburban areas.
What types of mentoring I can provide:
Nonprofit work
Public education
Museum studies
Combining intellectual pursuits and career goals
Making the decision to leave academia
Contact me at: estewart@most.org
Staci Stutsman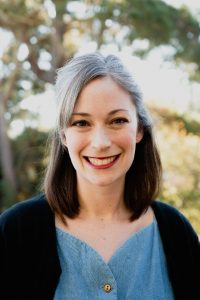 Watch Stacy's introductory video
PhD: English (film and television), Syracuse University, 2017
Current job title: Tutor Services Director at Tutor Corps; Director of Faculty at Pacific Preparatory
Current job responsibilities: For both organizations, I am in charge of hiring, training, and staffing educators. As a director, I devise hiring plans and protocols, hone teachers' onboarding and training processes, create archives of teacher resources, advise on ongoing cases, and suggest teaching resources and tools. I also perform an HR role: I process hiring paperwork and background checks, requests for employment benefits, tax information, and payroll. As my "side project," I have been developing our online teaching division, from teacher training to client management to outreach marketing plans.
What types of mentoring I can provide:
What types of experiences can help make you legible to a nonacademic market
Advice on applying for K–12 teaching jobs (from a hiring manager's perspective)
1:1 education (tutoring, homeschooling, etc.)
Educational administration and support staff roles within companies
Working for a small company
Finding flexible work that provides work-life balance
Contact me at: staci@tutorcorps.com
Giovanna Urist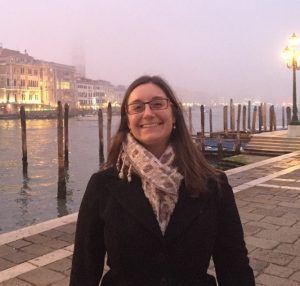 Watch Giovanna's introductory video
PhD: History, Syracuse University, 2016
Current job title: Associate Director, Foundation and Government Grants for Winterthur Museum, Garden & Library in Delaware
Current job responsibilities: At the most basic level, I am responsible for crafting, editing, and submitting all grant applications, tracking grant activity, and handling all reporting for Winterthur Museum, Garden & Library. I also attend a variety of departmental meetings in other arms of the institution to ensure an open channel of communication exists between my department and others. During many of these meetings, folks come to me with ideas for projects and I act as a project manager to help them formulate a solid idea for a grant. I also help with many other fundraising activities such as letter writing, acknowledging gifts, tracking financial information, and stewardship.
What types of mentoring I can provide:
Nonacademic job searching
Grant writing and what that's like
Working in a nonacademic setting
Work-life balance
Transitioning out of grad school
Contact me at: gurist@gmail.com
T.J. West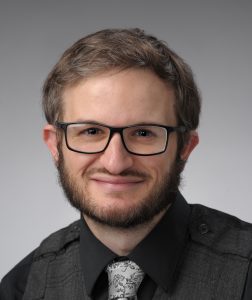 Watch T.J.'s introductory video
PhD: English (film and screen studies), Syracuse University, 2018
Current job: Freelancer writer and podcaster
Current Responsibilities: As a freelance writer, I contribute to a wide variety of internet publications. I write primarily about film, television, books, popular culture, queer issues, and politics, and I've contributed to a wide variety of publications, including Screen Rant, Primetimer, Reluctant Moderation, FanFare, Cinemania, and Screenology. I co-host and produce a podcast on queer film, TV, and culture with Mark Muster, entitled Queens of the B's, and I have my own Substack newsletter, Omnivorous. In addition to my critical writing, I am also at work on several fiction projects, most of which are in the fantasy genre.
What types of mentoring I can provide: 
How to pitch ideas to various outlets
Work/life balance as a self-employed writer
Financial matters (taxes, etc.)
How to find outlets that welcome contributions
Composing cover letters
How to start a podcast
How to build an online following and portfolio
Contact me at: Thomas.West3@gmail.com